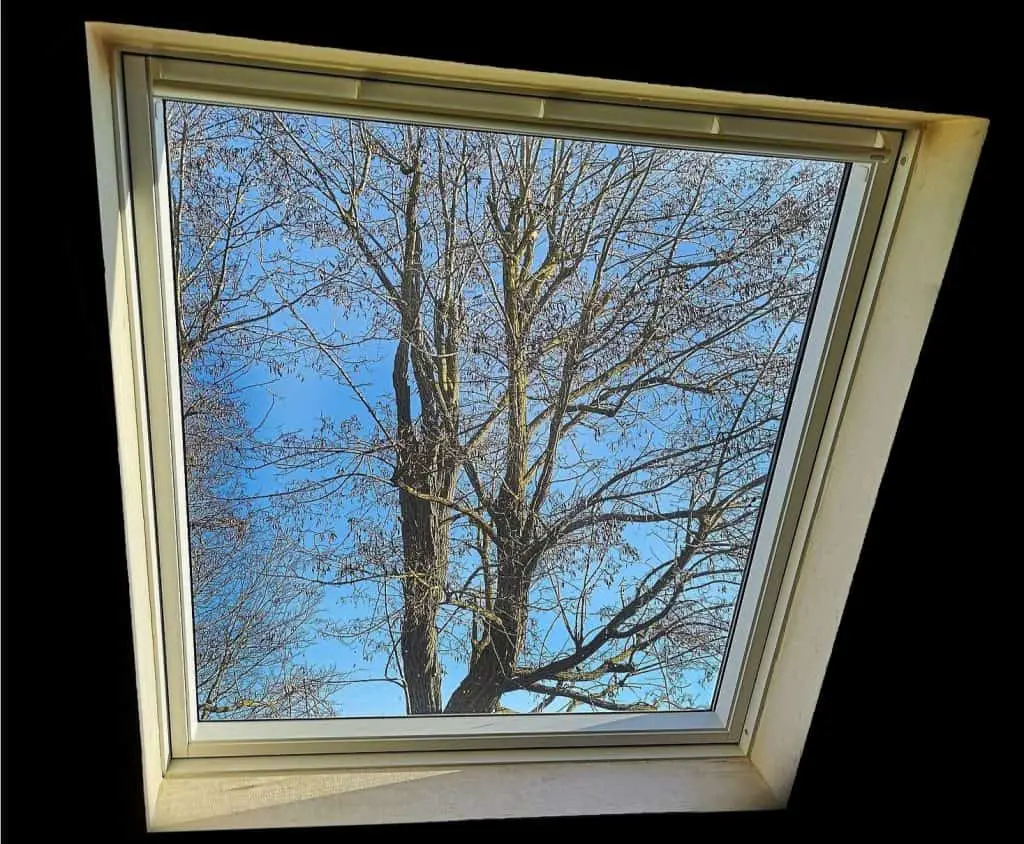 Just so you know, some links on this page are affiliate links. So, if you choose to make a purchase through my link, I may earn a small commission - at NO cost to you. I greatly appreciate your support!
How to soundproof Velux windows? If you are asking the same question, then you are in the right place. In this post, I will share with you tips on soundproofing Velux windows.
Velux windows are roof windows. As the name suggests, these windows are installed on the roof of the house much like a skylight.
Having these types of windows on the roof helps to light the room. It is also a great ventilation system.
However, Velux windows are weak points for outside noise or sound to pass through. This means that, if you have these windows in your house, you might notice that the room is not quiet.
You can hear the pouring rain, birds, planes, and breeze of the wind. This can be annoying in some situations.
Aside from the disturbing noise, heat could also penetrate the room making it hotter than it should be. This is a common problem among my readers.
The problem is worse in those who have music recording studious. Not only the Velux window is the source of the sound, but it is also challenging to soundproof.
Are there available strategies on how to soundproof Velux windows? Or, is it possible to soundproof a Velux window?
Yes. And there are steps you can follow to soundproof a Velux window. However, the techniques may vary according to the size of the window you want to soundproof.
If the Velux window is in your recording studio, one of the best ways you can do to somehow eliminate the sound is by using a soundcheck board.
If you want to go on this route though, I suggest that you use a double layer, especially during the recording to maximize the effect. Use some latches, a plinth or sill at the bottom to secure soundcheck board.
What I learned though is that using one layer of plasterboard will do (however this depends on where you live). Although you can still hear the traffic and the rain, the sound is significantly reduced. In fact, it does not bother me anymore.
Closing all the gaps around the edges will certainly help the soundproofing outcome. You can do it by using rubber or barrier matting and rock wool (click here to see this material on Amazon).
However, as mentioned, no single strategy that works for all situations. This means that what works for my Velux window may not work for yours.
There are many factors that could cause variability. The most common one is the very nature of the window. It is not really noise-resistant making it a weak spot of the roof.
Awnings for windows can also be helpful. It provides a permanent heat or noise reduction shield. In most cases, this is the best remedy.
My final thought is that soundproofing Velux windows are challenging. This is because they are not regular windows that can easily be soundproofed using noise-reducing curtains.
In most cases (especially if the strategy or the material is inappropriate), the outcome is not always perfect. In fact, many people assume that there is nothing to do with the noise associated with Velux windows.
Some people strive to get accustomed to outside noise. But if you are noise sensitive, soundproofing the Velux window will make the difference.
I hope that this simple post helps you figure out how to soundproof Velux windows.
Related Questions:
What is an effective inexpensive material for soundproofing a Velux window? In this case, you have many options. However, I will only share two of what I think most effective ways to soundproof the Velux window. And both involve the use of fitting blinds.
The first that I recommend is the use of external awning blind to the Velux window. This will help eliminate or somehow lessen the outside noise.
However, the best thing about using awning blind is it protects the heat of the sun from entering the window. It serves as heat insulation.
The second strategy is to fit a blackout blind on the internal side of the window. This is another great way to block outside noise.
How to fix a shattered Velux window? Fixing a shattered Velux window is challenging. Without having an idea of how much damage the window has, it is difficult to give a definitive solution. But it most cases, the way to fix it is to buy a new Velux window and replace the broken one (click here to see Velux window price on Amazon)
Where to buy a Venetian blind for the Velux window? You can buy it from the nearby store or you can buy it online (click here to check Venetian blind on Amazon). I found buying soundproofing supplies online easier and hassle-free.
How to reduce the impact of rain on the roof window? If you have Velux windows in your room, then it's a real problem during rainy days. This is because these windows don't block outside noise. Well, what I recommend is to use roller shutter (click here to check this material on Amazon). This material, however, does not totally block the sound but it helps decrease the outside noise.
How to fix lost conversion noise issue? This issue I believe stems from a lack of mass. So the simple solution is to add mass. However, depending on the situation, this strategy may not always work. So before making any move, just make sure that you know what causes the noise and its intensity.
To learn more about soundproofing, feel free to visit my Soundproofing Guide.